The Yakezie is the web's largest personal finance and lifestyle blog networks. The Yakezie Scholarship officially launched this Thursday, November 11th. The Yakezie Scholarship is a one of a kind scholarship that focuses on not only helping someone in financial need, but also provides mentorship to all winners! To learn more check out HowToSaveMoney.com Yakezie Scholarship – December, 2010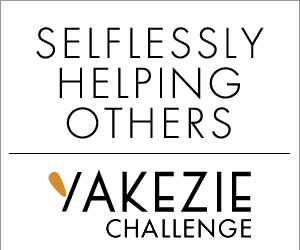 Here are this week's personal finance roundups which feature the best personal finance posts from the past week. I am sure you can find several posts that will help you simplify your personal finances:
Invest it Wisely offers Weekend Reading: Riding the roller coaster
JoeTaxpayer offers A Horizontal Roundup
My Dollar Plan offers Winners of First Favorite Things, Mutual Fund Settlements, and More
Barbara Friedberg Personal Finance offers 24 Free On-line Resources to Increase your Personal and Financial Wealth
Young and Thrifty offers Weekend Ramblings and PF Blog Love: Groupon Ban Edition
Girl with Red Balloon offers Link love: Zzzz edition

Len Penzo offers Black Coffee: Caution. Wet Paint. Lots of It.
Canadian Finance Blog offers Friday Links
Passive Family Income offers Controlling Heating Costs and Weekly Links
Bucksome Boomer offers Week in Review: Veteran's Day Edition
Wealth Pilgrim offers
Veteran's Day Links
DoNotWait.com offers Yakezie Challenge Link Time
Financially Poor offers Friday Night Likes
Budgeting in the Fun Stuff offers Weekly Favorites and Gratitude!

Personal Finance by the Book offers Veteren's Day Roundup
Financial Highway offers Weekly Round Up-RESP Book Giveaway Edition
Green Panda offers Yakezie Challenge Time
Budgets are Sexy offers Weekly Roundup: All About The New Kardashian Card
Money Reasons offers MR Cache 2010, Nov 14 – Time is Moving Fast
20Something Finance offers Highlights, Favorites, Deals, & Oddities – Week of 11-8-10
Gen Y Wealth offers Weekend Reading | Greed is Bad Edition
Oblivious Investor offers Investing Blog Roundup: RMDs, Rollovers, and Contribution Limits
If you enjoy what you're reading and want to stay up to date on the latest posts please make sure you follow me on Twitter and subscribe to my RSS feed. If you are serious about simplifying your personal finances also subscribe to SIMPLE FINANCIAL LIFESTYLE NEWSLETTER.