Welcome to this Week's Edition of Simple Sunday Round.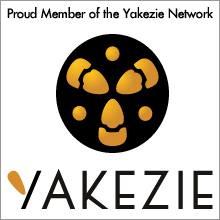 On August 16th, 2010, I have joined the Yakezie Network Challenge. At that time my Alexa ranking was 761,131. My goal was to reach Alexa rating of 200,000 with in 6 months of taking the challenge. Well thanks to all those other Yakezie members you have helped as of today my Alexa rating is 194,176. I have reached my goal in less than 6 months. Not only has joining Yakezie the best network of personal finance sites helped with my Alexa rating, I have also meet other personal finance bloggers to network with. Thanks to all of those who have helped me reach this point. On to the next challenge of reaching Alexa 100,000 and building more relationships.
Here are this week's personal finance roundups which feature the best personal finance posts from the past week. I am sure you can find several posts that will help you simplify your personal finances:
Green Sherpa offers Sherpa Picks: Cold Treatments, Job Hunting, and More!
Sweating the Big Stuff offers Best of the Rest: Communication Edition
Invest with Passion offers Round Up #3: Personal Finance Tips for Real Estate Investors
Mighty Bargain Hunter offers Mighty Bargains and links: gearing up for sugar rush
JoeTaxpayer offers An Identity Stealing Roundup
Free From Broke offers Savings and Certificate of Deposit Rates and Links
Youngandthrifty offers Weekend Ramblings and PF Blog Love: Lists Galore Edition
Len Penzo offers Black Coffee: Why Sex and Personal Finance Don't Mix
Canadian Finance Blog offers Friday Links
Eemusings offers Link love (Powered by long weekends and golden dumplings)
Bucksome Boomer offers Personal Finance Giveaway Round-up
Wealth Pilgrim offers Friday Pilgrim Posts on Parade
Barbara Friedberg Personal Finance offers WHERE TO GET A HIGH (?) YIELD ON YOUR CASH: Part 1
Passive Family Income offers Yakezie Update and Weekly Links
DoNotWait offers DoNotWait! Roundup
Watson Inc offers Second Chance Round Up with Uncommon Money News
Budgeting in the Fun Stuff offers Weekly Favorites and Gratitude!
Personal Finance by the Book offers Home from Vacation Roundup
Dividend Monk offers Weekend Reading 10/23/2010
20something finance offers Highlights, Favorites, Deals, & Oddities – Week of 10-18-10
Financial Highway offers Weekly Review-Giveaway, Deadly sins, Debt busters and more
Green Panda offers Cool Links From Around The Web

Buy Like Buffet offers My Favorite Blog Posts For The Week Of October 18th
Gen Y Wealth offers Weekend Reading – Admitting Mistakes
Lazy Man and Money offers Personal Finance Links (Tribute to my Grandfather-In-Law Edition)
Everyday Tips and Thoughts offers Take A Break and Read Some Great Posts!
The Financial Blogger offers Financial Ramblings
Wise Bread offers Best Money Tips: Oktoberfest Recipes
Oblivious Investor offers Investing Blog Roundup: PE10 and Lazy Portfolios
If you enjoy what you're reading and want to stay up to date on the latest posts please make sure you follow me on Twitter and subscribe to my RSS feed. If you are serious about simplifying your personal finances also subscribe to SIMPLE FINANCIAL LIFESTYLE NEWSLETTER.